9 Fantastic Summer Hairstyles and Haircuts for Your New Style
May 31 2021
If you're starting to get bored with your hairstyle, you're not alone. Summer 2021 is the perfect time for a change – whether you're just ready to get out after a year of lockdown, are starting a new career, have just found yourself back in the dating scene, or just feel like you need a transformation, you deserve a brand-new style! There are lots to choose from in today's summer trends, and you'll want to be the first to give these ideas a try. 
 
The perky pixie. It's the absolutely perfect cut for short hair lovers – the pixie. Tons of layers and perfect shaping mean a super low-maintenance cut that doesn't skimp for one second on style. You can wear your pixie with pride in the office and switch over quickly to any casual or formal style and look amazing.
 
The mullet, reimagined. That 80s mullet, with blunt short hair in the front and long hair in the back, was a popular style for men back in the day. Today, it's been completely reimagined into a chic and stylish look for women. Its shape has softened considerably, with lots of high-dimension layers and delicate shaping to give you a decidedly modern style.
 
The multilayer shag. The shag is a style inspired by the 60s and 70s but decidedly modernized for today's looks. It's all about layers – and more layers – sculpted to showcase your hair's natural texture while cutting down on the weight of thick hair. We'll see lots of women rocking that modern shag look this season, and for good reason. It looks absolutely fabulous with today's fashions!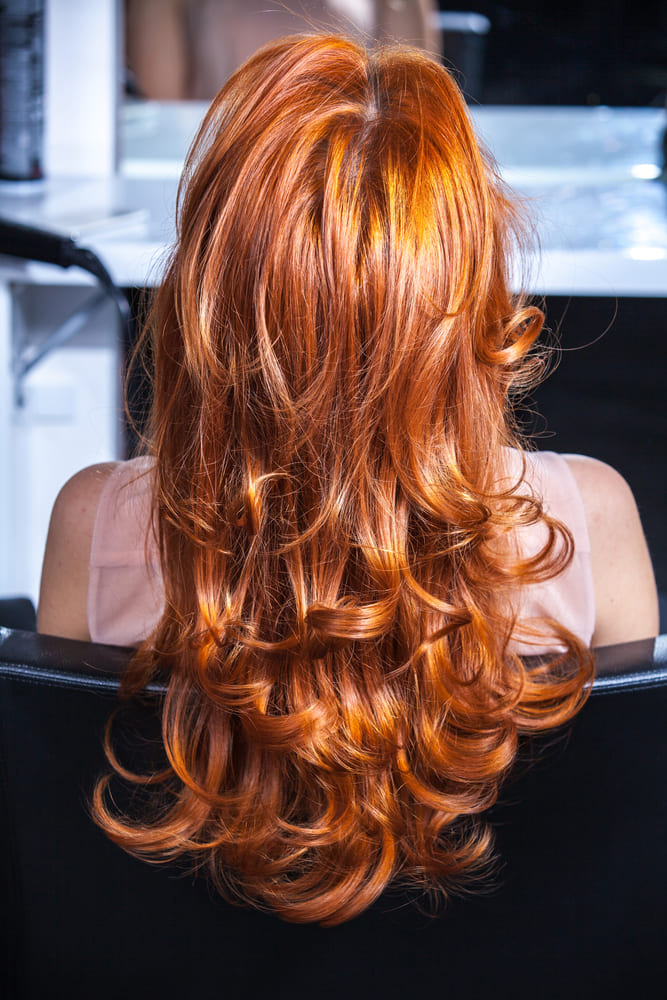 Lucious reds. Oh, the options we get when we go red – the possibilities are just endless. Whether adding some copper highlights to a soft brown or going full board for an entire head of bright red, we're seeing lots of options for this season in the red color palette. And if you're going for the redhead look but weren't really born that way, the expert colorists' trick is an array of red shades that blend together as highlights for a more natural look. 
 
Hot roller curl ends. Remember those fabulous blowout looks of the 90s? They're back in all their glory and updated for this season with high-definition, bouncy curls that flatter. It's that look you get from hot rollers, professionally styled by your expert Glam Room professional for a look that's perfect for you.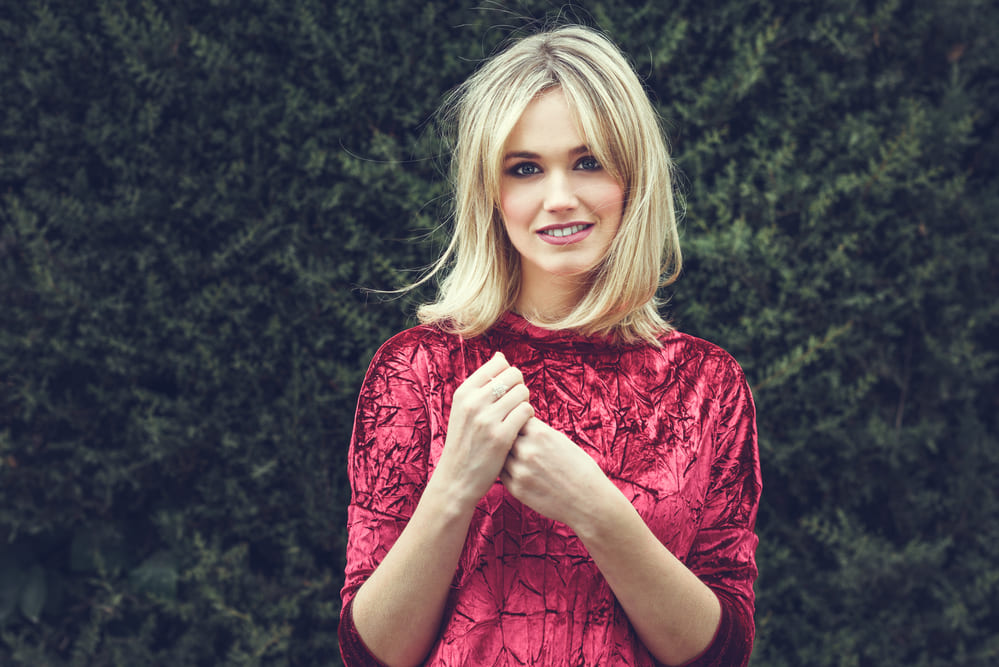 Fabulous bangs. Curtain bangs are in huge demand this season, partly because of last year's struggle to get to the salon. With lots of people growing out their hair, longer bangs just fit in perfectly. With their face-framing, dramatic look, curtain bangs are also popular because they blend so perfectly into your favorite hairstyle. Curtain bangs part down the center, so each side is symmetrical, which helps to frame your face and highlight your features for an unforgettable style. If long curtain bangs don't fit your style, there are other types of bangs you can try to give your look a quick makeover without the commitment of a completely different haircut. Classic or wispy fringe, straight fringe, piecey bangs, and mullet bangs are other styles you'll want to try this season. Ask your Glam Room stylist about the look that'll be right for you.
 
Parting in the center. Changing the focus of your part can really help you switch up your style to a totally different look. With so many different bang styles trending right now, we're also seeing a switch to the center part as the crowning glory to a multitude of fantastic hairstyles this summer.
 
90s flip. The 90s flip is a trick originally designed as a chic style of that decadent decade, and now it's back as a great style for summer 2021. Starting with a center part, the 90s flip literally flips over to a side part in the front that somewhat mimics a cowlick that's decidedly sophisticated. Your talented Glam Room stylist will also add volume and curl to the look for a perfect finished style. 
 
Face-framing color. The money piece of 2020 is back, but it's been updated for this year with more choices and softer hues. The look still puts color on both sides of the face, but it's less chunky and more about blending – or even a multicolor look. Face-framing color lets you show off your personality as a central part of your style. 
 
Ready to try a new, trendy look? Make an appointment today at The Glam Room and our professional stylists can help you choose the trends that will work best for your personal style! Find us at 308 Delaware Street in Kansas City or call 816-605-1949 to schedule your appointment, or you can schedule your cut and style appointment right from your mobile device with our The Glam Room mobile app, available on iTunes and Google Play.