Best Hair Colors for Your Skin Tone this Fall
September 15 2022
Looking for the right hair color for your skin tone, lifestyle, and hairstyle can be a challenge. Perhaps you want to look younger, more energetic, and bold. Or you want to look your age, professional, and chic. Whatever the look you're trying to achieve with your hair color, it's important that you choose a shade that complements your skin tone. 
Our expert hair colorists at The Glam Room have put together some of the best hair color trends we'll see this fall that will complement your skin tone and give you a great look for 2022.
When you come into our salon to meet with your hair stylist for new hair color, the first things we look at are your skin tone, complexion, and the current shade of your hair. The shades we'll suggest will be determined if you have a cool, warm, or neutral skin tone. 
Mushroom Blonde
This color has gained popularity in the past few years and it's still going strong. Mushroom blonde is considered an ashier version of blonde and looks great with earthier skin tones with warmer undertones. 
Wavy, straight, medium length, short bob – this hue looks great all the way around. Explore options with darker roots with mushroom blonde highlights or a slight mushroom blonde balayage for the perfect fall look. 
Shades of Gold
This hair color trend is perfect for any kind of skin tone. Typically the shades of gold are warm and rich, which can give glowing effects to highlight the skin. The shade of gold coloring usually needs a bit of additional metallic gold, peaches, and pink along with little lightening, which can also depend on the client's choice of color. Additionally, a warmer shade of rose shade of gold is good for the red hair color trends as it creates less damage to hair.
Strawberry Blonde
Strawberry blonde never goes out of style. This trending color is a blend of light red shades and warm hues of blonde. We're seeing a lot of this color being requested with balayage and ombre techniques. No matter which shade you choose, it's great for fair, cool, or neutral skin tones.
Some options for strawberry blonde that's hot this season is:
Peachy strawberry blonde which can give you a spring-ready look all year long with highlighted roots and brighter hair ends.

Ombre-rooted strawberry blonde is amazing for short hair features and gives off a soft, fresh vibe. 

Strawberry highlights on dark blonde hair give off a rose-gold tone.

Warm Auburn strawberry blonde is on point to achieve a ginger hair color tone with a strawberry blonde hue. Perfect for long tresses!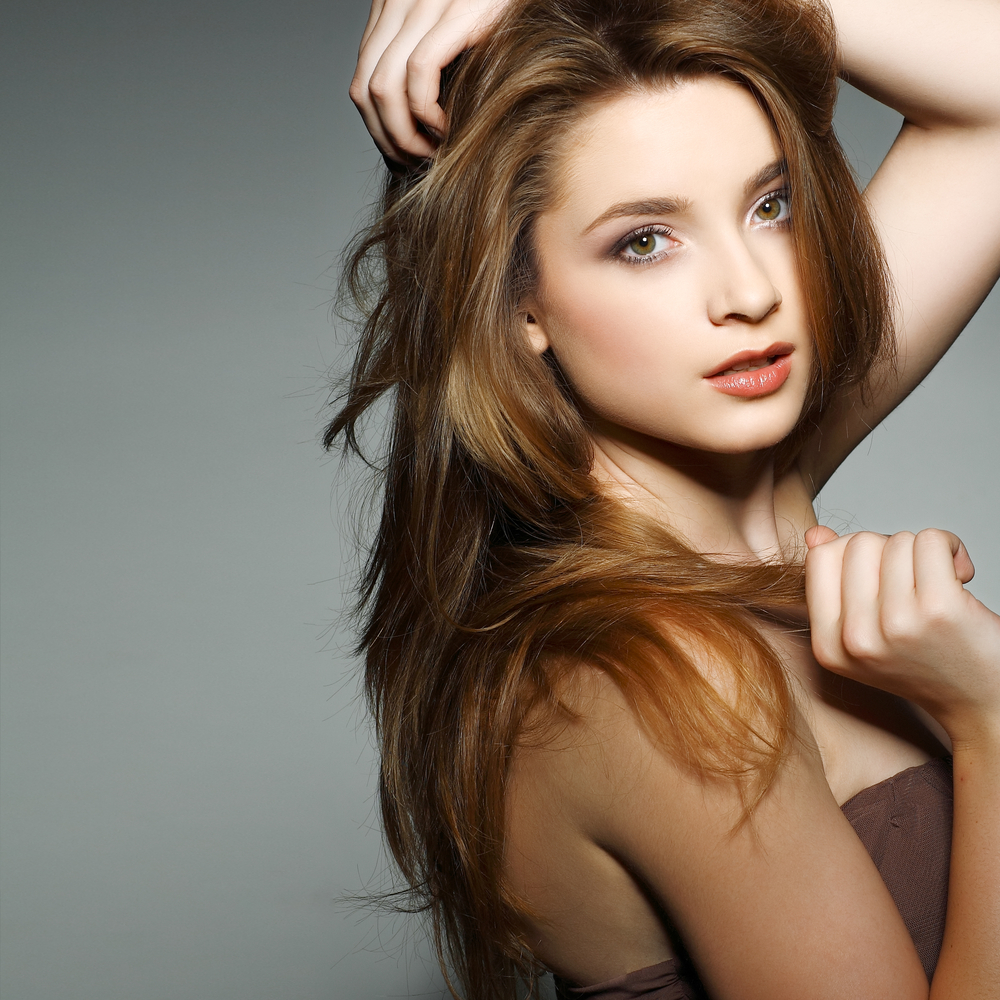 Fresh Beige
Some women may think of the beige hair colors of the past that can be dull and boring. Today's fresh beige gives a glossy, cashmere-silk glow that looks flawless! The soft, warm hue of beige is perfect for warm skin tones.
 
Whether you're looking at the beige blonde, medium beige, or dark beige such as adding darker highlighting to your strands, you have the freedom to choose from many shades whether you want to go darker for fall and winter or keep with a lighter, flirty shade. Another great look is a shadow-rooted beige blonde. Show roots can illuminate that beige blonde shade while showing off the flawless blend of those shadow roots. 
Caramel Ombre
This blend of sun-kissed butter with warm golden undertones can complement many skin tones such as dark, fair, or olive skins. It can work well with cool undertones as well. This hair color can be the perfect unification of rich red, blonde, and brunette shades against a dark base. 
Depending on the skin tone, your stylist may give you options like golden caramel, an auburn blend, caramel coffee, or honey caramel. You can decide the shade based on the look you want to achieve with your new hair color!
True Brunette
With so many brunettes in the world, no wonder it's always on top of the trends. There's a shade of brown that is perfect for any skin tone. Your Glam Room stylist can help you find that shade of brown that suits your skin tone and the look you want to achieve. 
Shades such as chocolate brown, ash brown, golden brown, and auburn are all amazing options this season. Some are good for warm skin tones and some are better suited for cooler skin tones. 
The sky's the limit when it comes to brown and using techniques such as highlights, lowlights, ombre, and balayage. 
No matter which color you decide on, be sure to ask your stylist about our professional haircare products to use on your new hair color to keep it looking vibrant, moisturized, and healthy in between salon appointments. 
Find your amazing new hair color that suits your skin tone from the hair color experts at The Glam Room! Make an appointment today and let our professional colorists help get you a brighter look with highlights and other color services to help you get the perfect tone for your hair. You'll find us at 308 Delaware Street in Kansas City or call 816-605-1949 to schedule your hair color appointment. You can also schedule your hair color appointment on our mobile app, available for free on iTunes and Google Play. And whenever you're looking for the best stylist- and esthetician-recommended products to keep your color looking great, you'll find everything you need in our exclusive online store.