Fun Summer Makeup Trends
August 15 2020
It's summer, and you want to look your best despite the heat. There's plenty to get excited about in this season's new makeup trends, and to help you be part of the fun, we've put together some of our favorites. Eye makeup is a huge focus right now, especially since we're seeing masks become a part of everyday life. Gorgeous eyes stand out, and you can get on board with some of these fun new trends in eye makeup for summer 2020.
Neon

. 2020 is all about bold, rich color, and nothing stands out better than bright neon colors, both on the eyelid and as a liner below the bottom lash. The style runways for 2020 are loaded with models showing off the brightest neon colors to complement the latest fashion designs.

Glitter

. Sparkling glitter goes everywhere in 2020, and eye makeup trends get creative with glitter highlighting everything from the nose bridge to the upper cheeks to the eyelids. Be sure to choose biodegradable glitter products that aren't plastic, which are better for the environment as well as your skin.

Graphic eyeliner

. Eyeliner got more interesting in 2020, moving away from straight lines and toward unusual, graphic designs. This is the opportunity to really show off both your style and your artistic skills with interesting shapes and designs. Sometimes called floating eyeliner, the designs often dance across the high eyelids for a bold look. Make it work by using a gel pen to create a thin line of eyeliner and draw the design you want.

Purple shadow

. Popular in the 80s, purple shadow is emerging as a modern trend for eye makeup in 2020. Experiment with different shades of purple in shimmering, glittering tones.

Bright matte finishes

. If you prefer a clean, matte finish rather than glitter, try a mix of bright, matte colors for your 2020 eyes. The color combinations are endless, so make it your own by experimenting – just make them bright and bold.
Need help getting the look you want? Come into The Glam Room today and let our professional makeup artists create the perfect look for you. Whether you're just looking for an interesting, creative look for your eyes or need a full makeup application for professional, school, or formal event photos, our professional makeup artists can give you the perfect look to last all day and into the night.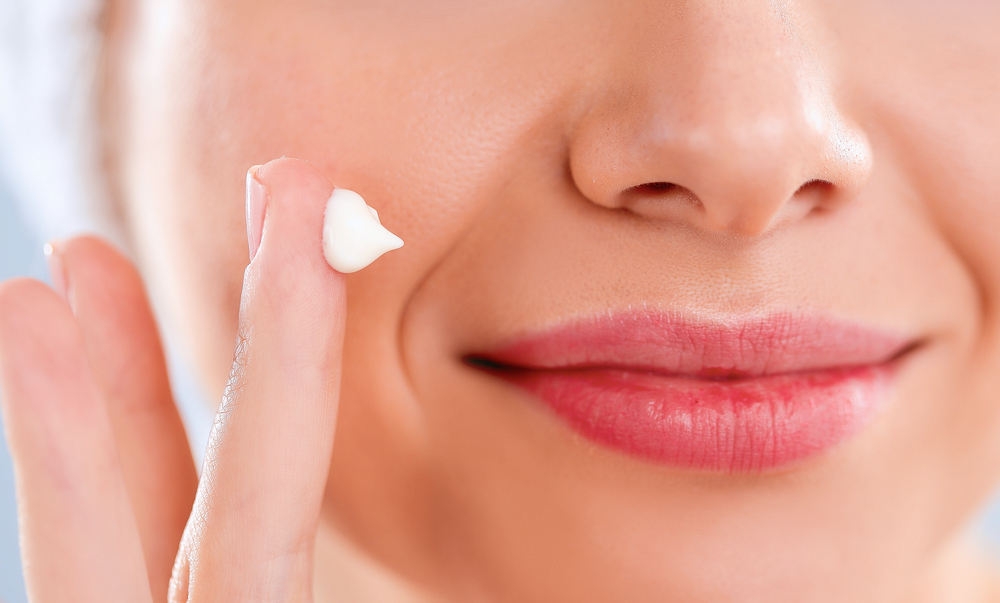 We use professional Glo Skin Mineral Makeup to give you the best finish and ensure that your look lasts. Glo Skin Beauty products are PETA-approved cruelty-free, and they only use the best broad-spectrum preservatives with no talc or parabens. Their products are designed with award-winning formulas that provide sun protection, antioxidant benefits, and skin nourishing ingredients, with an attention to providing the best coverage that lasts. 
And to keep your makeup lasting longer during the hot summer months, remember to follow these summer makeup tips:
Use lighter lotions

. Avoid the heavy creams used in cooler months and lighten it up for summer. 

Use a tinted moisturizer instead of foundation

. If you're going to be spending a lot of time out in the heat, consider starting the day with a single application of tinted moisturizer. Heavy foundations are more likely to smear and sweat away in the heat of the summer day.

Always wear sunscreen

. Sunscreen is a must to keep your skin healthy by protecting it from damaging UVA and UVB rays. Use professional sunscreen products, or makeup and moisturizers, that contain high sun protection factors (SPF). 

Follow special tips for face masks

. If you are required to wear a face mask all day, avoid makeup around your mouth so it doesn't clog your pores. Focus on the eyes with some of the exciting new makeup trends listed above and you'll still look amazing even wearing a mask all day.
Need a great look for a special occasion or just for fun? Make an appointment at The Glam Room today and our professional makeup artists will help bring out your individual style! You can find us at 308 Delaware Street in Kansas City or call 816-605-1949 to schedule your appointment, or you can schedule your professional makeup application right from your mobile device with our free mobile app, available on iTunes and Google Play.