Get a Gorgeous Fall Color with Balayage Highlights
September 30 2021
Just about everyone chooses the fall for new hair color. Why? It's because all that fall color in nature helps inspire us to make a change for ourselves. If you're still struggling to choose a hair color that will look right for you but want a new and exciting style for fall, you might want to consider balayage highlights. 
 
What is balayage?
We've heard the word everywhere, but all the different terms can get confusing, especially balayage. That's because balayage isn't actually a style type. Instead, it's a highlighting technique that gives you a natural, personalized look.
 
Instead of using traditional foils, balayage highlights are 'painted' on by your expert colorist at The Glam Room. This freehand-style technique means every look will be unique, with a more natural-looking, sun kissed-like highlight that even looks great as it's growing out. 
 
What does balayage look like?
The simple answer is that every balayage style looks different, so you'll end up with a unique style. You've probably seen a ton of Instagram photos with a balayage tag and wondered why they look so different. That's because balayage is an art form, with each colorist applying the highlight color in a way that works for the individual. 
 
What's fun about balayage is that the technique can be used to create a lot of different, pretty looks. Here are some of our favorites.
 
Full balayage highlights. Full highlights cover your entire head, giving you the most dramatic look from balayage highlights. Your entire head of hair will look like it's kissed by the sun, with the highlights delicately warming up your color all over and blending beautifully into the root.
 
Partial balayage highlights. Partial highlights cover only a portion of the hair, such as the top layer. This gives you a more subtle look that gently adds that fall warmth while maintaining most of your original color. It's a great way to change up a look without a huge difference in your favorite shade. 
 
Face-framing balayage. If you want a pop of fun color but don't want a huge change, this face-framing option is a great look. It gives you a few pretty strands of highlights in the perfect spot to accentuate your best facial features.
 
Custom balayage. The thing that makes balayage great is that you can get such a personalized custom look. The expert colorists at The Glam Room are experienced know that the placement of balayage strands makes a huge difference in your style. If you're looking for a completely customized look, ask your colorist about a custom balayage for your fall style.
 
What colors do you use with balayage highlights?
While blonde highlights on brunette hair are the most popular highlights, the sky really is the limit. We've seen beautiful styles with a slightly lighter brunette highlights against another shade of brown, bright blonde highlights contrasting a black hair color base, and even a warm copper against a darker shade to lighten things up while adding a burst of red hues. 
 
For fall, most style trends add warm colors against a variety of base shades, so some of the prettiest highlight colors for fall include caramel, copper, and golden blonde. Ask your The Glam Room colorist to help you choose the shade that works best for you.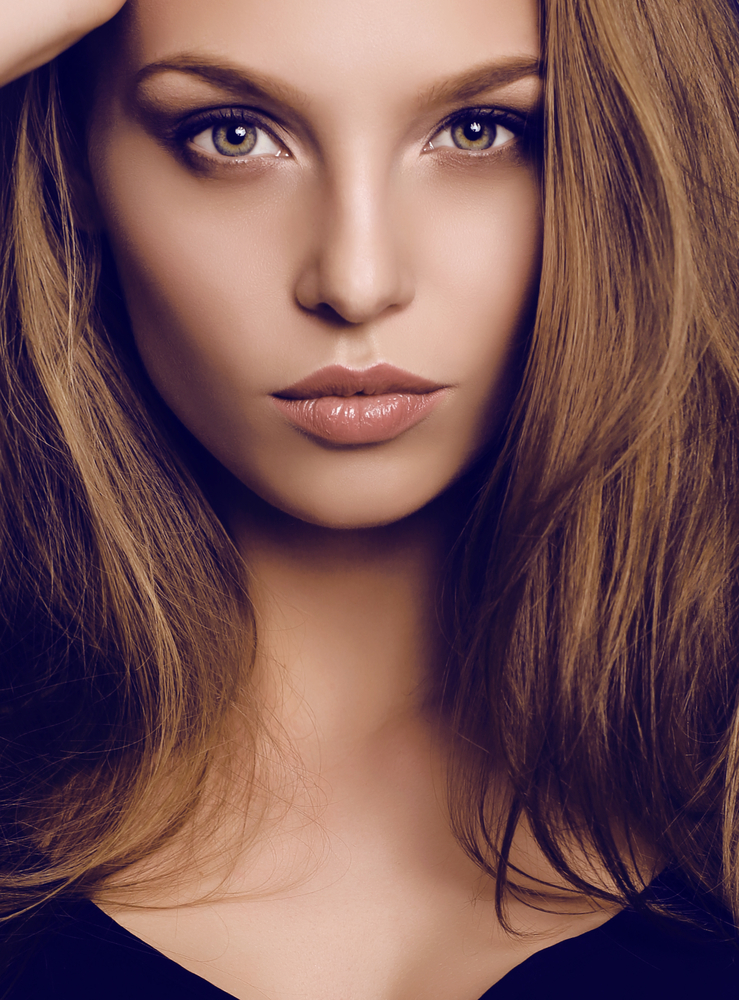 How do I care for my new balayage highlights?
Always follow your Glam Room colorist's recommendations for caring for your hair after your highlighting session. In most cases, this includes waiting before your next shampoo (your colorist will tell you how long to wait for best results), shampooing less frequently, conditioning often, avoiding excess heat, and only using professional-grade products from salon-trusted brands like L'Oréal Professionnel®, Kerastase®, Redken®, and Shu Uemura®. 
 
Want a new look this fall? Let the color experts at The Glam Room show you how balayage highlights will give you the perfect new hair color for the season. Our expert colorists will assess your current color and help you choose just the right balayage highlights style for you. You can find us at 308 Delaware Street in Kansas City or call 816-605-1949 to schedule your balayage highlights appointment, or schedule your appointment on our free mobile app, iTunes and Google Play. You can also order online and get all the professional products your professional Glam Room colorist has recommended to keep your new balayage highlights looking gorgeous – just visit our online store.