Get Frizz-Free Hair for the Holidays at the Glam Room
November 30 2019
If your hair tends to be frizzy, or if you've just always loved that smooth, silky-soft look you get from a keratin treatment, now is the perfect time to try it yourself as the holidays near. Some hair is just more prone to frizz, especially during the winter months when indoor heating can leave hair dry and unmanageable. Before you make the rounds for those upcoming holiday parties, smooth out the frizz with an express keratin treatment!
Keratin is a protein that builds your hair's structure. When everything is healthy, the cells the cuticle – the outside layer of each hair strand – bond together closely. This tight bond makes each strand smooth and less likely to tangle or break, and your hair looks smooth and healthy. If keratin breaks down, which normally happens because of excess heat, these cells split apart and are more likely to stick with other strands to tangle and look frizzy. Also, breaking up these bonds makes the inner core of your hair strands, called the cortex, vulnerable to damage.
Keratin treatments infuse protein to fill the gaps in the cuticle and re-form these bonds, making each strand silky smooth and making your hair look healthy, shiny, and frizz-free.
At the Glam Room, our GKhair® Express Keratin Treatments are an effective way to infuse keratin back into your hair to restore your hair to a soft, frizz-free finish. Keratin treated hair is:
Stronger

. Your hair is stronger when each strand has a healthy cuticle layer, and it's less likely to break or split at the ends.

Protected

. A strong, protein-bonded cuticle helps your hair better withstand harsh weather conditions and pollutants. 

Easier to care for

. Keratin-treated hair is easier to dry and style, cutting back on the time you spend on your morning routine. Less time with the blow dryer and heated styling tools also help you maintain healthier looking hair.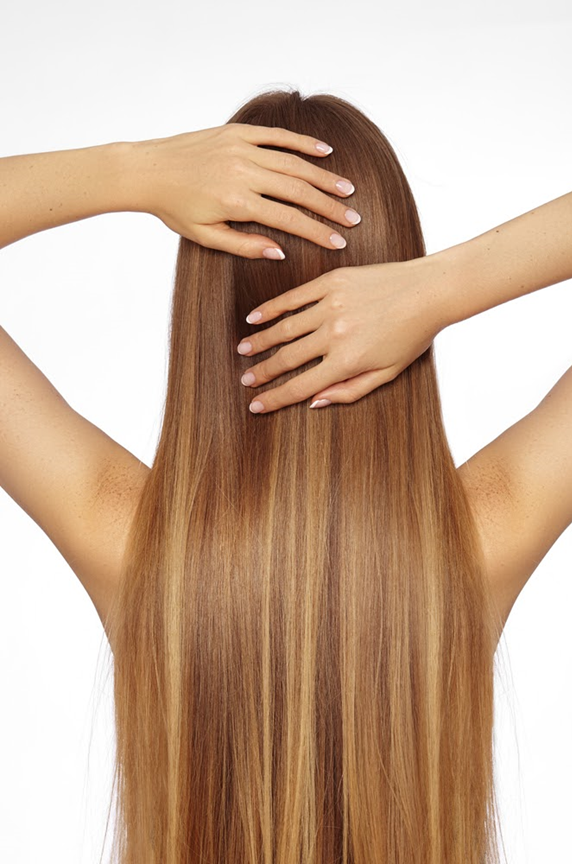 A keratin express treatment takes less than two hours from start to finish, and you can expect results to last about four to six weeks. With the holidays coming up these next couple of months, be sure to plan your treatment so you'll have soft, silky hair for your holiday celebrations. 
Your stylist will provide aftercare instructions, such as how long to wait before shampooing or styling your hair into a ponytail or updo. When you do resume shampooing, you'll want to use our Loreal Professional, sulfate-free products that your stylist recommends in order to keep your hair looking beautiful and feeling silky-soft for as long as possible.
To make your hair soft and frizz-free for the holidays, make an appointment for a GKhair® Express Keratin Treatment today at The Glam Room. Our professional stylists will help you get your hair in its best condition so you look great in all the holiday photos to come! You can find us at 308 Delaware Street in Kansas City or call 816-605-1949 to schedule your appointment, or try booking an appointment at your convenience on our free The Glam Room mobile app, available on iTunes, Google Play, or Amazon.