Get Ready for Summer Now with Professional Waxing
April 26 2019
With warm weather ahead, it'll be time for fun in the sun, and soon you'll be showing off that skin you've been hiding all winter. If you have unwanted hair, now is the time to think about the best way to remove it, so you'll have soft, smooth skin for those summer days ahead – and waxing is the most efficient, economical ways to make that happen.
Most of us have tried shaving. It's time-consuming and not very effective since it seems like you're always needing touch-ups. That's because shaving only removes hair at the surface, so it grows back quickly with all the roots healthy and intact.
In fact, you will probably start to have stubble within the next day or two, and it might even look thicker than before. When hair is cut at the surface, it's usually at an angle, and as the hair grows back, that angle makes the hair appear thicker.
Many of us have also tried hair removal creams or gels, with little success. They're not very effective, and the ingredients often irritate the skin.
That's why waxing is the perfect solution. Waxing removes hair at the root, so the entire hair follicle needs to regrow before the hair can regrow, and that takes much longer than with hair cut at the surface. Once it does regrow, hair is usually finer and thinner because the new follicle is weaker.
And unlike those creams and gels, waxing doesn't irritate your skin. In fact, it actually improves your skin's texture because the process exfoliates your skin, removing dead skin cells that make your skin look dull, dry, and flaky. You're left with smooth, bright, beautiful skin with every waxing.
Most waxing should be done every three to four weeks, with some areas, like brows, requiring more frequent salon visits. A regular schedule helps you stay on top of hair regrowth and makes the process easier. Never shave between visits – that will undo the progress made on making regrowth finer and thinner.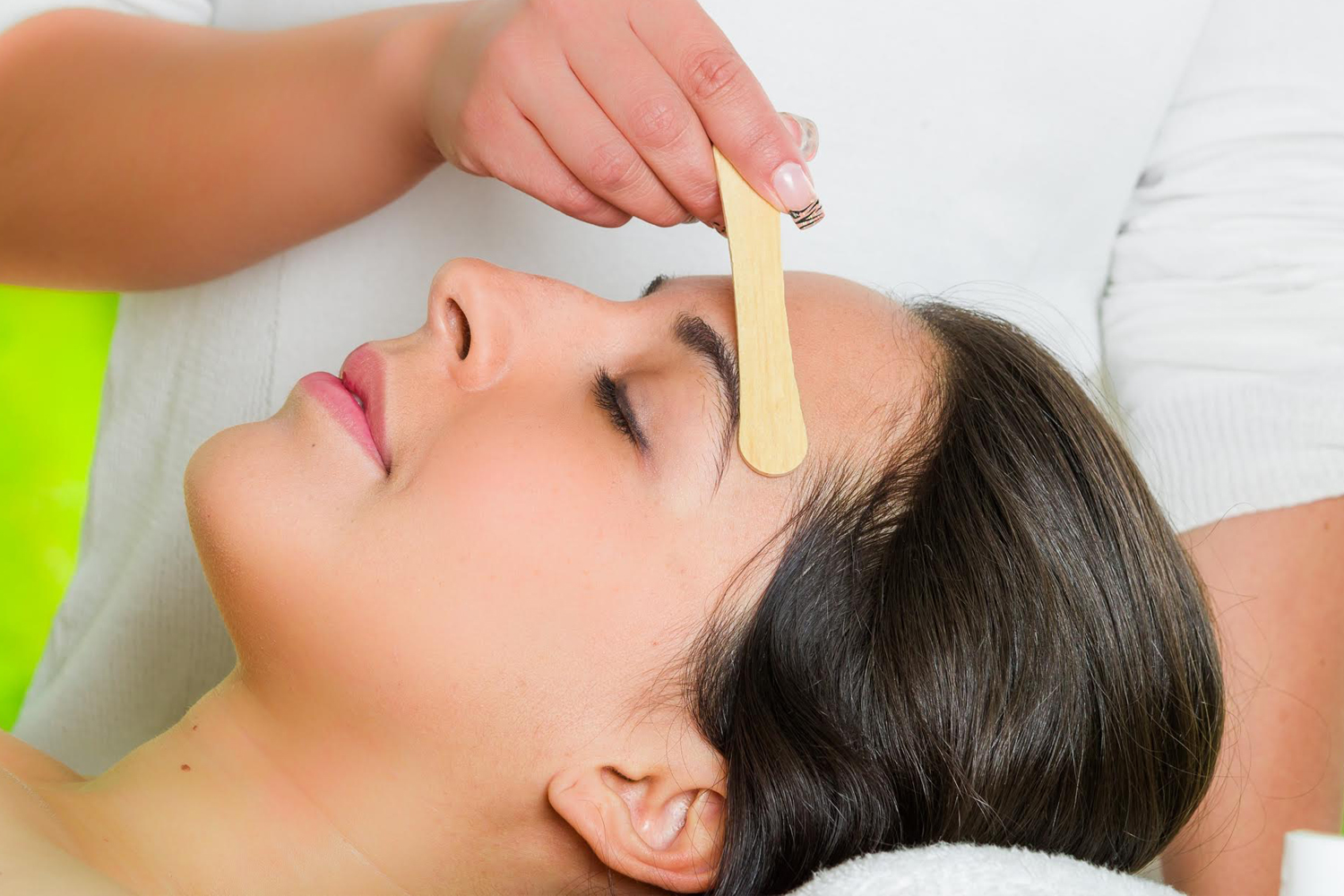 If you've never waxed before, you may be nervous about discomfort. In most cases, the anxiety about this is much worse than any actual discomfort, and most pain is associated with trying to wax at home. Our professional, experienced estheticians at The Glam Room do this every day, and they know how to make the waxing process as quick and pain-free as possible. If you're particularly nervous about this, talk to your esthetician before the appointment about ways to decrease anxiety.
Waxing, especially on your first visit, is most effective if you have about a quarter-inch of growth. Resist that urge to shave and time your visit well. Also, a hot bath or shower just before your salon visit can soften things up for easier hair removal. Ask our esthetician for the best way to care for your skin after your waxing. Most will advise against very hot water, excessive sun exposure, and products other than those recommended by your esthetician.
Ready to get smooth, gorgeous skin? Make an appointment today for your professional waxing at The Glam Room. Our well-trained, experienced estheticians make the process easy and deliver lasting, effective results. Visit us at 308 Delaware Street in Kansas City or call 816-605-1949 to book your appointment, or book your appointment on your mobile device with our free mobile app, available on iTunes, Google Play, or Amazon.