Hot Fall Hair Colors and Winter Shades
October 31 2022
If you are a gal that likes to change up her look every season, and simply adores trying new trends, then you do not need to look any further to find and plan your splendid seasonal looks for the rest of the year! There are a number of spicy, zesty fall colors we have at our fingertips for you to achieve, that can transition well into the winter months. As a matter of fact, we even have a few select colors we know are going to be absolutely booming among fashionistas this year we want to share with you here. No matter what you choose from our selection, you will have a trendy, stylish look that will have people taking a second glance once they see your brilliant hair. 
Duo Tones and Color Blocking 
Duo tones are a fantastic option, meaning that you choose to mix and-matched shades for a double-toned hairstyle. Color blocking, for example, is a fantastic way to chase two different tones and spice up your hair. Using this method you can create bold sections of hair color and give yourself a fresh but edgy look. Now with color blocking, you can obviously go for two tones alone, but there is also the option for rainbow looks as well. 
Shadowed Roots 
By shadowing your roots to blend in with an alternate, lighter blonde color, you will find that root shadowing is just the technique you need for gorgeous, easy blonde locks. This not only creates a couple of different tones in your hair, but it makes the blonde look lower maintenance. A darker shade will be feathered into your roots so that it blends in well. Combine this technique with an ashy blonde balayage for a look that will last the rest of the year!
Rosey Pink Shades 
Soft rosy pink colors are also quite popular this year if you want a color that is a little more noticeable. Pink hair has been most popular as a pastel color this year, but with fall coming around and winter soon after, warm pops of color are starting to be appreciated more.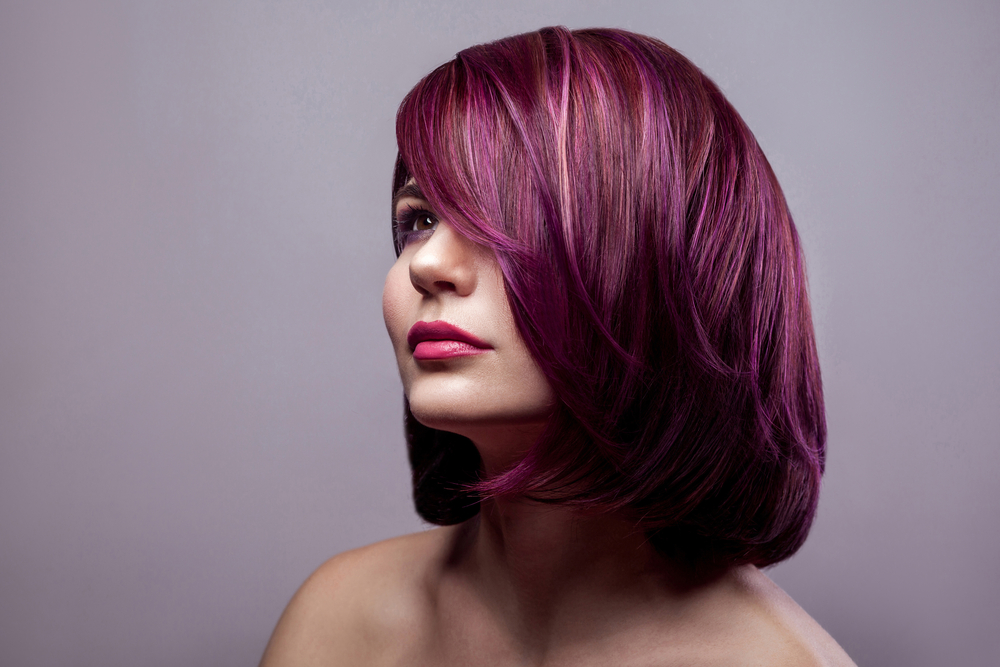 Popular Ginger and Red Colors
Ginger and red hair are quite trendy as well, especially around fall. Whether your aim is for a bold apple red, deep maroon color, or something more soft like a pumpkin pie hue, becoming a redhead will transition well through winter and give you a lively, spunky hairstyle! So this color will be good for maintaining a consistent look for the rest of the year.
Spicy, Sugary Cinnamon
Shades of cinnamon combined with a lighter tone could be just the spicy, auburn shade you need for depth and flare. It is warm and eye-catching. Colors like these will have everyone licking their lips when they see your hair color this autumn!
Toasty Nutty Pecan
If you want something a bit more natural, but still just as beautiful as any other shade, then a nutty pecan brown will be just the look for you. This color is warm enough for a fall wardrobe, and complimentary for the majority of people. Add in some coppery undertones for truly lovely and unique hair color. 
Deep Mocha Colors
This look in particular is perfect for multiple seasons, offering the depth that autumn loves while maintaining the rich, dark tones that winter craves. This shade is near black, giving you a sublime natural look for the remainder of the year. So if you are craving a look that is as beautiful as it is mysterious, then you should definitely give this rich shade a try. 
Hazelnut Chocolate
If you want a deep but obviously brunette look, then a rich creamy chocolate brown color will be the one that you should try for your next hair shade! It's a classic look for a reason. A brunette shade never fails to impress, and always gives you the natural but striking appearance you need! 
To ensure that the color you have chosen lasts for a long time and your hair stays strong, you can use Redken Color Extend Conditioner! Color-safe Redken products are a great way to protect both color and hair. 
For fantastic fall colors, you can come and visit us at The Glam Room. We can be found at 308 Delaware Street in Kansas City or you can contact us by calling 816-605-1949 to schedule your appointment. You can also schedule your appointment on our mobile app, available for free on iTunes and Google Play. If you are looking for any other products to kick start a hair care journey, our online store is always available.