Hottest Styles Everyone Is Wearing Back to School This Fall
August 15 2022
Whether you're attending high school or university, it's the time of year again when everyone is thinking about heading back to the classroom and planning their back-to-school hairstyles. The new school year presents an opportunity to try new things and wow your classmates after several weeks of summer break. So what hairstyles will everyone be wearing back to school this fall? This season's styles will be all about messy hair dressed up with accessories, lots of layers, braids of all kinds, and upscaled ponytails. Here are some of our favorite fall hair trends to help inspire your own back-to-school styles.
Shaggy Layers
Layered styles are taking over the hairstyle scene, and what better style to give you lots of shaggy layers than the modern shag? This cut adds a lot of texture and movement to your mane while giving you an easy-to-manage style with a lived-in and carefree look.
Braids
Braids are showing up in many different styles as well as standing strong as a style of their own. Don't be surprised to see a mashup of any combination of these braids.
Waterfall- This braid is perfect for days when you want your hair contained but also want to wear it down. It's casual enough for the classroom but has a rather elegant quality as well.
French Braids- While a standard down-the-center French braid is beautiful, we're talking about something a bit more adventurous here. Partial French braids can be used as part of just about any style to add a touch of interest. But the style everyone wants is double upside-down French braids that end in cute braided space buns.
Pull-through Faux Braids-
If you're all thumbs when it comes to braiding, you can still pull off the braided look with a pull-through faux braid. All you need are some clear elastics. You will secure a section of hair with an elastic, make a hole just above the elastic, and pull the ponytail up, over, and down through the hole. Gently tug to fluff the twisted base of the ponytail. Take another section of hair just below the first and add it to the ponytail and secure. Pull the ponytail through its base just like the first section and continue to the nape of your neck. Leave the remainder of the ponytail straight, crimp it, curl it, or twist it into a low messy bun.
Messy Hairdos
Messy Bun- A loose messy bun is another favorite hairstyle for busy days, and it's one of the top messy dos for the fall term. The addition of a headwrap keeps it from looking sloppy and gives a great contrast of neatly styled and tousled.
Tousled French Twist- A loose French twist with unsecured curly ends is a beautifully messy style that's super easy to do. Some face-framing tendrils add a very soft romantic touch. Jazz it up with some sparkly jeweled hairpins stuck haphazardly throughout, or add in a few sprigs of tiny flowers.
Upscaled Ponytails
Ponytails are always a go-to on busy mornings, but this year they are getting upscaled a bit. Taking a pony higher to the crown or top of the head always makes it look a bit more special. A low-side ponytail wrapped and tied at the base with a gorgeous thin scarf is very feminine chic. Curl or crimp your pony and then brush it out for a cool poofy look, or secure every few inches with an elastic and fluff between them for a bubble effect. And a half-up inverted pony is the perfect compromise between wearing your strands up or down. And pigtails aren't just for little girls anymore. Wear them high on each side for a cute and sassy look, or wear them low for a sweet and innocent feel. Add a bandana to low pigtails for a super cute look.
Top 5 Looks for Men
Guys, we haven't forgotten about you. Here are the top 5 looks for the fellas heading back to class this fall.
Messy Casual- A cut with a longer top and neatly sculpted sides and back is perfect for a messy casual look. Just add some Ishi Sculpt Hair Pomade by Shu Uemura and slightly spike the top or tousle your curls. No further styling is needed and it will last all day.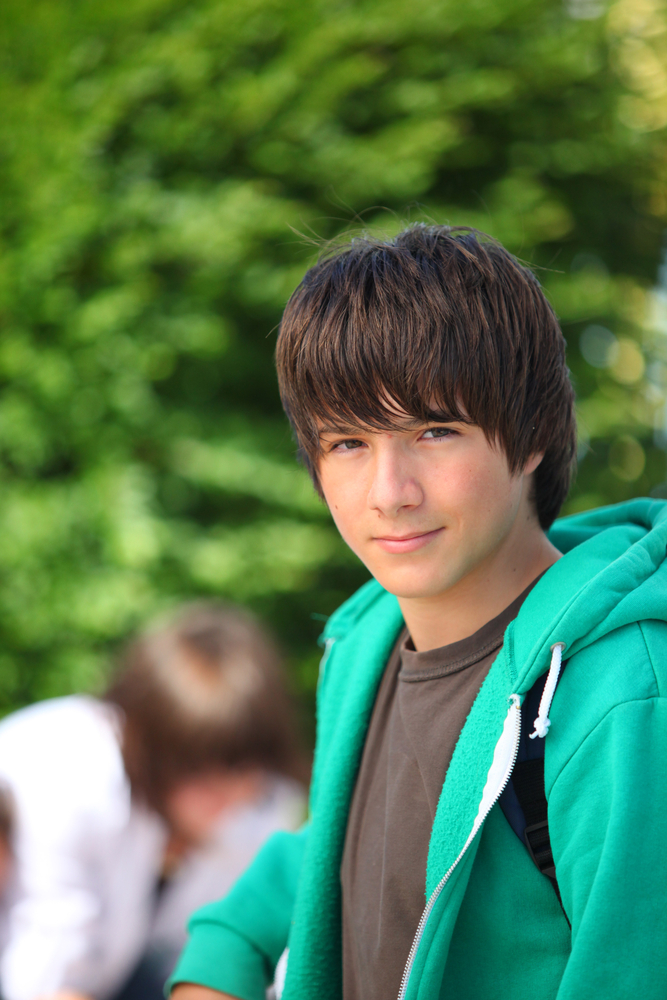 Slicked Back- Nothing is easier and more stylish than simply applying a bit of Shu Uemura's Umou Hold Hair Cream to slightly damp hair and combing it all straight back. It's a sleek look that makes you look well groomed even when you're super short on time.
Comb Over- This isn't your grandfather's comb-over. With a hard part, slightly longer top, and neatly tapered sides you can give this style either a classy or an edgy feel simply by the direction you comb it. Smooth it straight over for that classy 60s look, or brush it up and diagonal for a more urban edgy feel.
Fade- High, low,  or undercut, the decision is yours. A fade pairs perfectly with just about any hairstyle on top. It's the clean-cut sides and back that make this style so popular.
Summer Shag- That's right, the shag is in for guys as well. This surfer look is a great wash-and-go style for anyone with a bit of natural texture. You'll have that cool just from the beach look with little to no effort.
Get ready to head back to class with a trendy new hairstyle at The Glam Room. Our expert stylists will create a custom style just for you that will help you stand out in a crowd while not taking too much of your time to maintain. You'll find us at 308 Delaware Street in Kansas City or call 816-605-1949 for an appointment today. You can also use our mobile app, available for free on iTunes and Google Play. And whenever you're looking for salon-quality hair care and styling products you can find it all in our exclusive online store.