How to Make this Season's Hottest Braids
August 15 2021
Love braids? So do the pros at The Glam Room, and our expert stylists are seeing a huge demand for braided hairstyles this season. Whether you're looking for a professional look or a casual style that's easy to care for, incorporating braids can give you a look you'll love. 

This season's hottest braids are fishtail, waterfall, and French braids, and each style gives you a unique look. Want to try one of these popular styles? Here's how.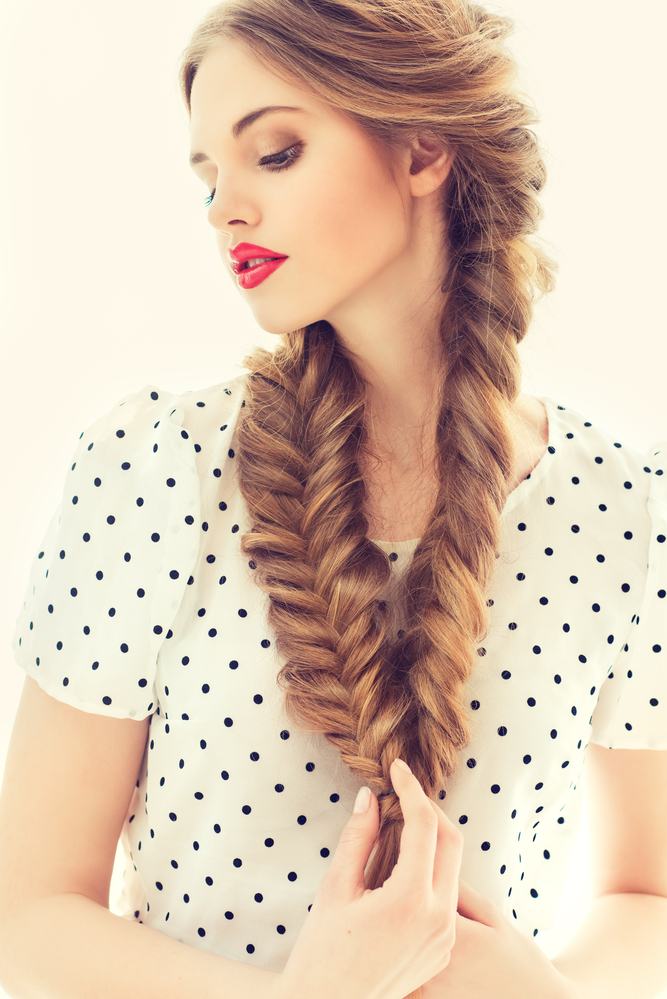 Before you braid:
 
The secret to perfect braids is in the preparation. Before beginning any style of braid, follow these steps to get your hair ready:
 
Apply

Kerastase® L'Incroyable Blowdry Hair Lotion

or

Kerastase® L'Incroyable Blowdry Crème

on damp hair.

Blow-dry with a paddle brush and straighten hair.

Now you're ready to start creating your favorite braid style!


 
French braids. This pretty style gives you a sectioned-out look that goes great as a single braid or multiple braids. 
 
Divide a section of your hair into three parts.

Bring the top strand into the middle, then bring the bottom strand up to the middle. 

Take the top strand, along with a strand from outside the braid, and bring all that hair into the middle.

Spray

Kerastase® Laque Couture Hair Spray

on the hair as you continue working with it. 

Do the same from the bottom, adding an extra section of hair to the lower strand and bringing it all to the middle. 

Repeat steps 3 and 4, adding new strands to the braid as you go.

Eventually, you'll reach your neck and all your hair will be included in the braid. Finish up with a normal braid, since there's no more hair to add.

Secure it with a hair tie at the bottom.


 
Waterfall braids. This is a gorgeous look that's great for weddings and other occasions where you want something special for your hair. 
 
Start at the front and get two sections of hair. 

Pull the top section back, then add another section of hair and let it lay between the two sections, allowing it to hang straight down.

Twist the original sections, then add another section that hangs straight down.

Spray

Kerastase® Laque Couture Hair Spray

on the hair as you continue working with it. 

Keep going, adding new sections that fall down between the twists, until you go as far as you want to.

Braid the two original sections, then tuck them under the back of your hair, securing with a bobby pin or two.


 
Fishtail braids. Fishtail braids have a unique texture that gives you a beautiful look.
 
Pull your hair into a ponytail. Hint – it's easier to make a fishtail braid if you secure the ponytail, but use an old hair tie because later, you'll cut it out to get the look.

Divide your ponytail in half.

Pull a section from the outside of one section and bring it to over to the other half. Reverse this on for the other side.

Spray

Kerastase® Laque Couture Hair Spray

on the hair as you continue working with it. 

Continue to pull sections of hair from the outside across to the other side until you reach the end.

Secure the end with a hair tie, then cut the top hair tie, if you used one.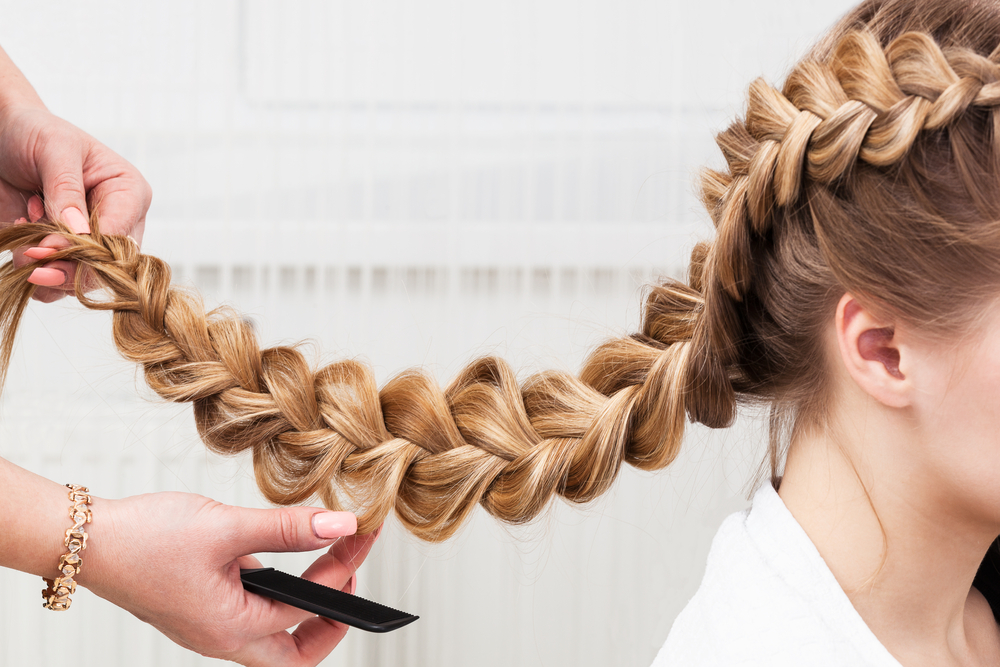 Braiding can get tricky, especially if you're doing it yourself. Remember that most styles don't have to be perfect – it's the messiness that makes some braids look great. Using Kerastase® products before, during, and after your braid styles will give your braid the foundation and support it needs to last longer, as well as making it easier to work with while you're braiding. Be sure to finish off with Kerastase® hairspray to lock your style in place.
 
Braids make a great base for an updo, braided ponytail, and many other great looks! Want a professional look for a special occasion? Your professional Glam Room stylist can help get you the perfect braided hairstyle that's smooth and beautiful for your special day!
 
Braids are one of the most flexible styles for your hair, and they're everywhere this season. Want to get the look? Our expert stylists at The Glam Room can help. Make an appointment today and let our pro stylists help you choose the best hairstyles for your hair type and texture as well as your personality, including all the beautiful styles you can get from braids. You can find us at 308 Delaware Street in Kansas City or call 816-605-1949 to schedule your hair styling appointment or schedule your appointment on our free mobile app, iTunes and Google Play. You can also order all the professional products your stylist has recommended for your new look right from home – just visit our online store.