Love Your Curls at The Glam Room
July 15 2021
Got curly hair but just can't seem to get rid of the frizz or choose the right style? We can help here at The Glam Room! Our expert stylists can assess your hair's condition and recommend the right products for silky-soft curls, and we can also help you find just the right cut and style that will look fantastic with your beautiful curls.
 
Need expert product advice? You've come to the right place at The Glam Room. Our expert stylists understand the unique needs of curly hair, and we can help recommend the right home hair care products that will help you keep a great style in between salon visits. We only recommend professional products to ensure the best quality for your hair, from expert salon-grade brands such as: 
 
L'Oréal Professionnel®. This popular and well-known brand is renowned for its innovative products that are rigorously tested by expert stylists. You'll always get high-quality performance from reliable products formulated for your curly hair needs.

Kerastase®. Designed by L'Oréal's advanced research team, this exceptional line of products delivers unparalleled results. Hundreds of scientists in 60 different countries work together to provide unmatched product performance.

Shu Uemura®. This professional-grade line of expert hair styling products is formulated with unique ingredients and targeted formulas for results that last.
 
Need haircare advice? Curly hair needs different treatment than other hair textures in order to get the best results for your everyday styling.
 
Use the right towel. Regular towels are super absorbent, which is great in most cases, but not for curly hair care. Choose a microfiber towel instead, which helps dry off excess water but doesn't strip away needed moisture from your strands. "Scrunch" your hair as you pat it dry to enhance those curls!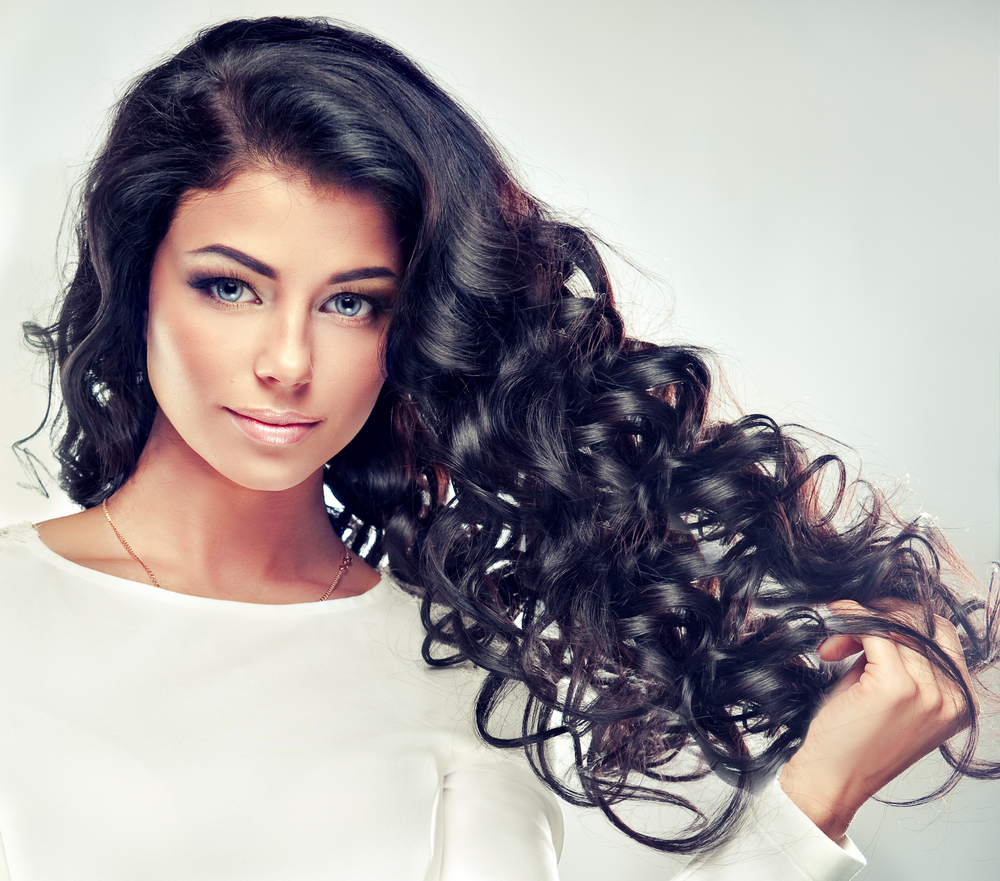 Blow-dry the right way. Blow drying will wreak havoc on your curls unless it's done the right way. Always use low heat and low power, and always use a diffuser on the end so you don't blow away your curls and make them look frizzy.
 
Condition often. Curly hair needs extra moisture, so ask your stylist for the best conditioning routine for you. That will probably include specialized products, professional deep conditioning treatments, leave-in conditioners, and even double conditioning, which means conditioning as a pre-treatment before you shampoo.
 
Use a wide-tooth comb. When wet, always use a wide-tooth comb, not a brush, to comb out your hair. Brushing can cause too much pulling, which can damage hair when wet.
 
Avoid heat. Heat strips the moisture out of your hair, so you'll want to avoid it whenever possible. Turn down the heat in your shower when rinsing your hair, avoid spending too much time in the hot sun (or wear a hat when you do), and ask your stylists for the best hairstyles that use fewer heated styling tools. There are plenty of options for curly hairstyles that look fantastic when air-dried. 
 
Don't shampoo often. Another habit that strips away moisture from your hair is over-shampooing. Shampooing every day, or almost every day, over-strips the natural oils that your curly hair needs to stay hydrated. Shampoo only once or twice per week. In between shampoos, use a professional dry shampoo product or just rinse your hair and apply your conditioner as usual. 
 
Your expert Glam Room stylist will help you choose the right hairstyle to complement your curl type and frame your face to highlight your best features!
 
If you have curly hair, you can love your curls at The Glam Room! Our expert stylists and professional product selection will let you care for your hair so you can have soft, well-defined curls that look fantastic with all of today's modern styles. Find us at 308 Delaware Street in Kansas City or call 816-605-1949 to schedule your curly hair care appointment, or schedule your appointment on our free mobile app, iTunes and Google Play. You can also order all the professional products your stylist has recommended for you right from home on our online store.