Say Goodbye to Boring Hairstyles with These Pro Tips
July 29 2021
Getting bored with the same hairstyle every day? It's never too late to change up your look, and the pro stylists at The Glam Room can help you get a versatile haircut you'll love so you can change up your style whenever you want. There are plenty of ways to get a new look quickly in just a few simple steps. 
 
Ponytail switch. Ponytails are an easy style that's an on-trend look this season. To switch up your look, try placing your ponytail in different positions, either higher to better highlight your face or lower for a stylish low ponytail look.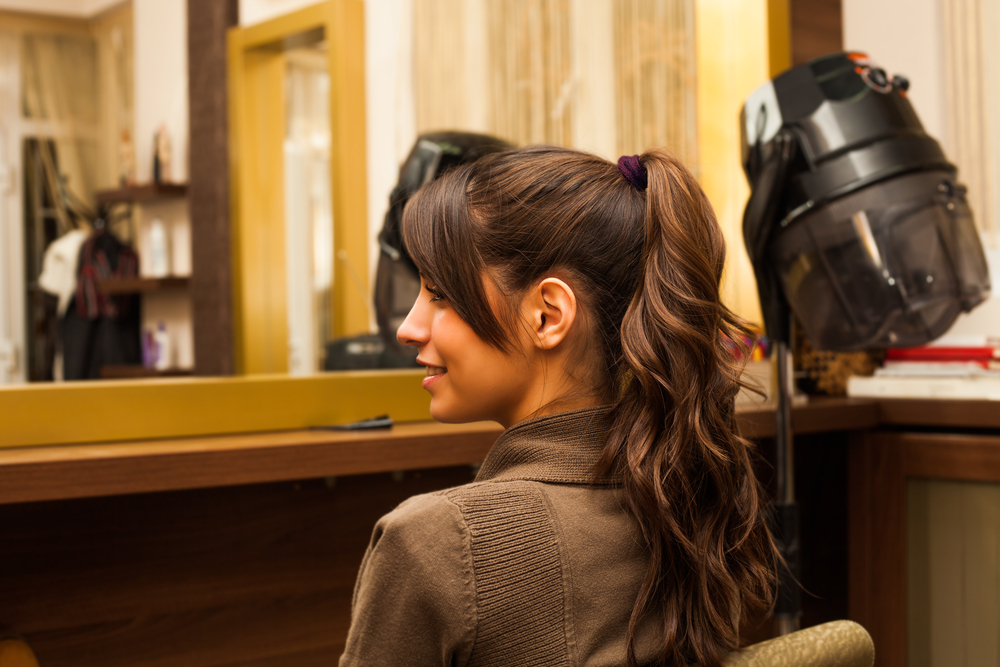 Part switch. Another way to change up your look easily is by changing the position of your part. If you normally go for a middle part, a deep side part can make a considerable difference in your look.
 
Updo trick. When styling your hair in an updo, first use a leave-in conditioner to keep those flyaways at bay. Our expert stylists at The Glam Room recommend using a professional product from top salon brands like L'Oréal Professionnel®, Kerastase®, Shu Uemura®, or Redken® for best results. 
 
Instant bangs. Got a pixie or other short haircut? Giving yourself some quick bangs is a great way to change up your look. Just brush some of your hair straight forward instead of going with your usual styling and you have a whole new on-trend style.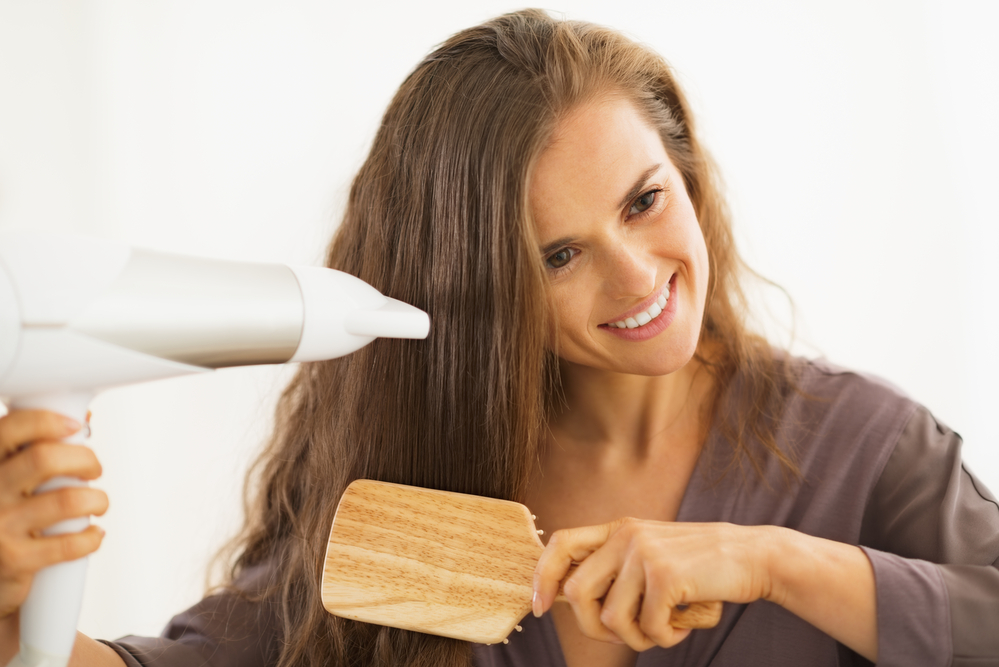 Blowout style. Blow-drying instead of letting your hair dry naturally will give your hair a whole new look. This works great for medium-length hair for extra volume and body. Be sure to use a protectant like Shu Uemura®'s Netsu Design® Blow Dry Cream to protect your hair from heat and keep it soft and healthy-looking.
 
The layered look. For long hair, a great way to take off some weight and show off your hair's natural texture is through layers. Ask your Glam Room stylist for a great layered cut that will make styling easier. And when you have long hair, be sure to keep up with regular salon appointments to keep split ends away.
 
Curly bangs. If you have naturally curly hair, adding bangs can give your look a whole new shape. Ask your Glam Room stylist to include a few curly or spiral bangs to your look the next time you're in the salon for a trim.
 
Brighten up braids. Braids continue to be trending this season, and they're a great way to add interest and texture to your look to move away from the same boring style. Ask your Glam Room stylist to help you create a waterfall braid, which adds a fascinating texture to your hair that's great for a special occasion. You can also try braiding in a ribbon for a colorful look.
 
Add instant texture. For fabulous curl the next day, wet your hair at night and braid it. Remove the next morning and you'll have a pretty new curl pattern that you'll love. You can also get the same look with dry hair by braiding and then setting in the curls with a flat iron.
 
Vary your beach waves. For a unique twist on loose, flowing beach waves, curl your hair with a curling iron in opposite directions for a look that's so random that it appears to be a natural curl.
 
Soft, moisturized hair is the easiest to style. The professional stylists at The Glam Room can assess your hair's needs and recommend a personalized hair prescription with professional haircare products that will help get your hair in the best condition for easy styling anytime.
 
Need a fresh cut or a new color to change up your look? Make an appointment at The Glam Room today and our expert stylists will help you find the versatile look you want. You can find us at 308 Delaware Street in Kansas City or call 816-605-1949 to schedule your haircut appointment or schedule your appointment on our free mobile app, iTunes and Google Play. You can also order all the professional products your stylist has recommended for you right from home on our online store.