Sculpt Your Body with CoolSculpting®
October 15 2021
Are you still struggling with stubborn areas of fat, even though you've been dieting and exercising? It happens – many men and women notice that even when they've met their weight loss goals, there are still some places where the fat just won't seem to go away. If this sounds like you, you might be a great candidate for CoolSculpting® treatments, which freeze away those fat cells in specific areas to sculpt your body and get rid of that excess fat for good!
Our clients at The Glam Room rave about the results of CoolSculpting®, which allows them to finally say goodbye to that stubborn body fat that keeps them from celebrating the end of their weight loss journey. We get a lot of questions from clients about how CoolSculpting® works. Here are some of the most common questions we hear about CoolSculpting® treatments. 
Are CoolSculpting® treatments safe?
CoolSculpting® is a safe treatment that is FDA cleared to freeze and eliminate stubborn fat on several areas of the body. It has virtually no side effects but helps you eliminate that extra bit of fat that just won't go away with diet and exercise. 
Does CoolSculpting® work?
CoolSculpting® is a very effective way for both men and women to get rid of that last bit of stubborn fat that hasn't responded to diet and exercise. CoolSculpting® has been successfully used by more than six million men and women around the world, giving them the sculpted body that they love without that excess stubborn fat. 
Is CoolSculpting® a surgical procedure?
No, CoolSculpting® is not surgery. It's a non-invasive treatment with specialized cooling pads without needles and invasive procedures. 
How does CoolSculpting® work?
CoolSculpting® works by placing cooling pads on the skin that freeze fat cells beneath the surface. Once frozen, these fat cells are eliminated from the body and never return! It really works! 
How many CoolSculpting® treatments will I need?
Everyone's needs vary, and some people see excellent results with just one CoolSculpting® treatment. However, many people see more optimal results with every treatment, depending on individual needs. Your expert Glam Room MedSpa professional will assess your needs and help you choose the right number and frequency of CoolSculpting® treatments to get the results you want. 
Will fat cells return after CoolSculpting®?
The fat that is destroyed by CoolSculpting® will never return. It's possible that if your diet and exercise plan slips, that you may see new weight gain from different fat cells. However, once cells are treated with CoolSculpting®, those cells are gone for good.
What do the results look like from Coolsculpting® treatments?
It's named sculpting because that's exactly what it does – it targets those areas with remaining stubborn fat after diet and exercise and eliminates them, sculpting those parts of the body. CoolSculpting® treatments are cleared by the FDA to treat your:
Face – chin and jawline
Abs
Thighs
Back
Buttocks
Arms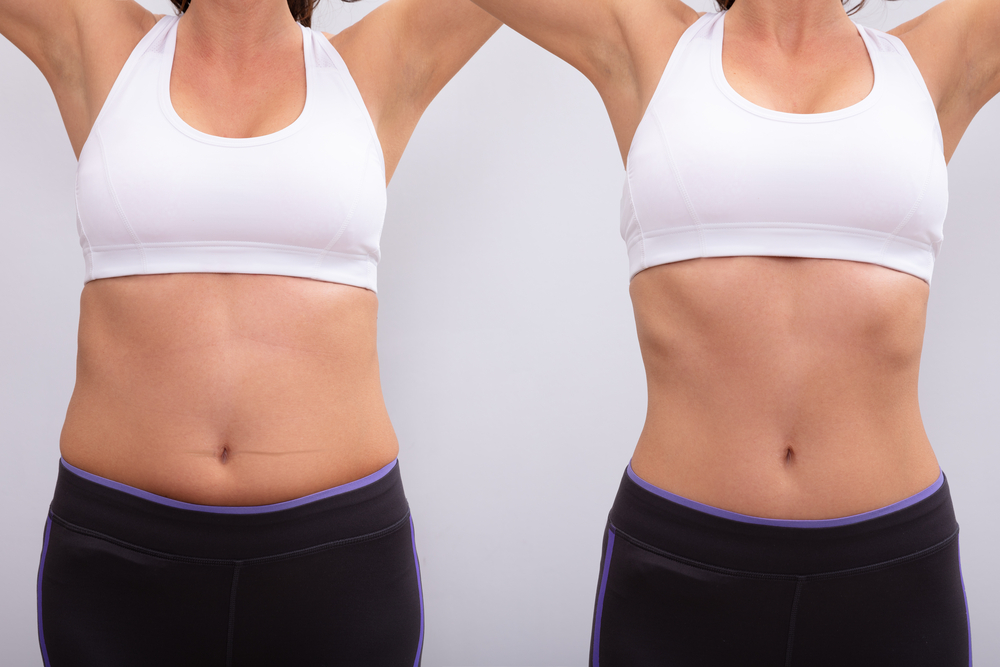 How do I find out whether CoolSculpting® is the right treatment for me?
It's important to know that CoolSculpting® is not a weight loss program. Instead, it's a tool that helps you get rid of those stubborn areas of fat that remain even after you've reached your weight loss goal and as you continue to eat a healthy diet and exercise regularly. Your Glam Room MedSpa professional will help assess your needs and help you decide whether CoolSculpting® is right for you.
Tired of that last bit of stubborn fat? Make an appointment at The Glam Room today to see if CoolSculpting is the right treatment for your needs. You can find us at 308 Delaware Street in Kansas City or call 816-605-1949 to schedule your CoolSculpting® consultation or treatment appointment or schedule your appointment on our free mobile app, iTunes and Google Play. Need a refill on your favorite hair and skin care products? You can order online and get all the professional products your professional Glam Room stylists, colorists, and estheticians have recommended for you – just visit our online store.