Start 2022 Off Right with These Popular Hair Trends
February 28 2022
There's a lot to get excited about this year, and as we move into March, it's time to think about a brand-new hairstyle or hair color to give you a new look for 2022. We're excited about all the fun new trends here at The Glam Room, and our expert stylists and colorists are ready to give you the look you want for your new style.
 
Squid Game red. Want a bold color this year? We're seeing a ton of requests for the incredibly bright, bold, deep red hair color you may have seen on this popular show. This color red requires special care to be sure it stays bold and vibrant as long as possible. Some important haircare instructions will include infrequent shampooing, avoiding excess heat from styling products and hot water, and other important hair color care strategies. Even with a bit of extra care required, you'll love this rich and vibrant color for a fun new look this year. 
 
Hair tinsel. This trend isn't really a hair color, but more of a hair accessory. This so-called 'fairy hair' look is getting lots of attention for its shimmering, fairytale-like look. It's all about adding a little fun sparkle for a unique, personalized look. Once applied, hair tinsel can last about two to eight weeks or longer. 
 
Money piece. The money piece has had a moment for the last couple of years, and it's still going strong for 2022. The money piece is a chunk of contrasting color that frames your face for a fun and gorgeous look. The trend has changed over time, moving from a high-contrast chunk to more subtle shades – and this year, it seems to be back to its high-contrast look. One fun aspect of the money piece is that it looks great when your hair is down, and it also adds some interesting texture and color when styled into an updo. Also, you get a fun, versatile look without a complete commitment to new hair color. 
 
Wolf-cut hair. This year, wolf shifter romance stories are everywhere, and this sexy, gorgeous haircut brings that romance to life! It's a bit of a mix of two of the most popular hairstyles out there – the mullet and the shag. With a ton of high-dimensional, choppy layers, it's an incredible look for medium to long hair that also adds some volume. It's the perfect look no matter what the occasion. 
 
Fluffy hair. High-volume styles are huge this year, and we're seeing a high demand for fluffy hairstyles from our clients at The Glam Room. This is the big, bold, Hollywood-style look that you get from professional blowouts. Whether you have a wedding, prom, or other special occasion coming up, or just like the look of a high-volume style, your Glam Room stylist can help you get the perfect look you'll love. 
 
Curtain bangs. Bangs are a great way to redefine the shape of your hair for a whole new look. If you've never had bangs before or have let your bangs grow out, don't miss the opportunity to try curtain bangs. Curtain bangs are long, flowing bangs that separate at the middle part and blend into your hairstyle on the sides, framing your face perfectly for a gorgeous, sexy look.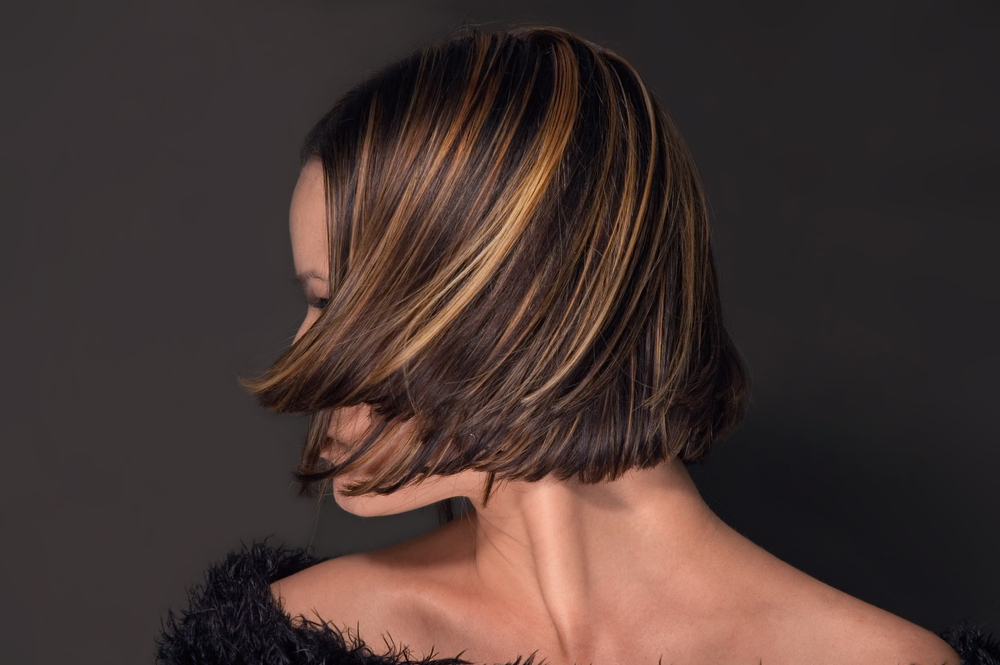 Blonde-on-brown highlights. If you're looking to warm up your hair color without a huge change, highlights are the way to go. This year, we're seeing a huge demand for blonde highlights on a brunette base, especially as we move into spring. Lighter highlights give you that sun-kissed look that's perfect for the warmer months ahead.
Ash-copper. Love red hair but want a toned-down, look in a cooler shade? This combination of ash and copper is a great choice. It combines the best of both worlds – warm-toned copper that's melted into cool-toned copper. The result is a pretty, unique hair color that you'll love!
 
This year is the perfect time to try something new and different for your hair – and all the exciting, fun trends for hair in 2022 offer something for everyone! Try one of these top trends for yourself by making an appointment today at The Glam Room. Our expert colorists and stylists will help you find the perfect look for you! Find us at 308 Delaware Street in Kansas City or call 816-605-1949 to schedule your hairstyling or hair coloring appointment. You can also schedule your appointment on our mobile app, available for free on iTunes and Google Play. And if you're looking for the best stylist- and esthetician-recommended products to care for your skin and hair at home, you'll find everything you need in our exclusive online store.