The Truth About Gel, Acrylic, and Dip Powder Nails
January 31 2022
Looking for long, fabulous-looking nails? Although it might seem simple to walk into a salon & spa and ask for a set of nails, there's more to it than that. Typically, you'll then be asked about the type – gel, acrylic, or dip powder. Luckily, at The Glam Room in Kansas City, our nail technicians are experts in their field and can help you make an informed choice so that you'll leave our salon & spa with the perfect set of beautiful nails you want. 
With so many nail options out there, it can be hard to choose which is the right choice for you. It's hard to know which will last longer on your nails, which is stronger, and which will meet your needs. Let's compare gel, acrylic, and dip powder.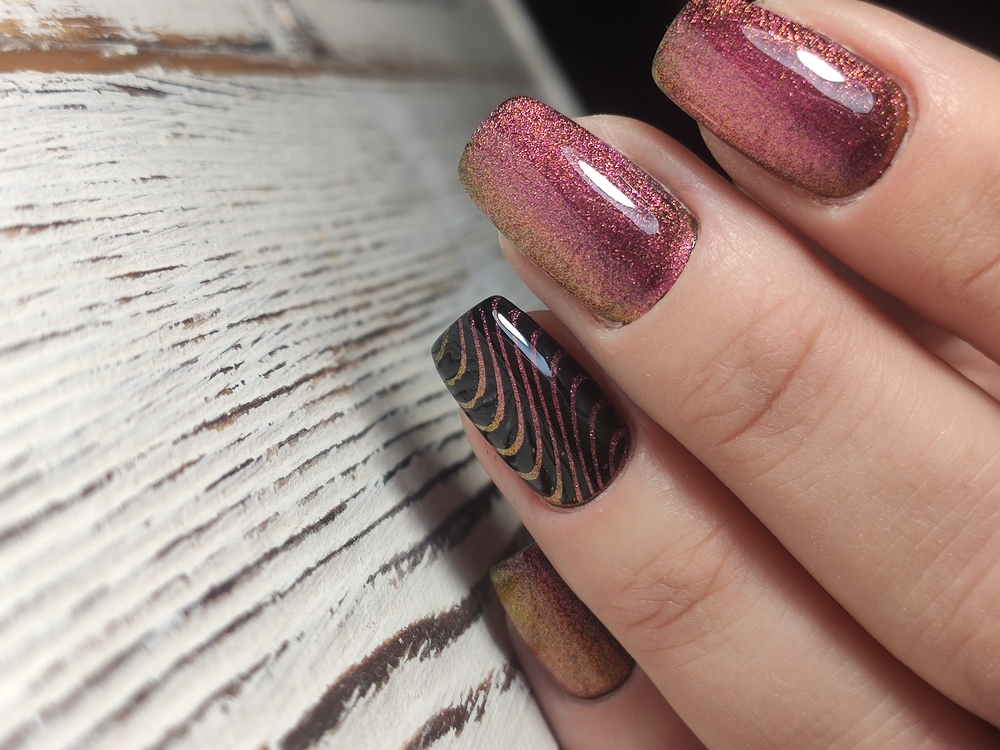 Gel Nails
As in the name, gel nails are made of a gel that is applied to your nail bed to enhance, strengthen, and make your nails longer. Once the gel nail is applied, it's hardened by using a special UV light. There are many benefits to gel nails:
Allergy-sensitive. Gel nails are a great alternative if you're allergic to acrylic. If you find that you're allergic to acrylic, you can still enjoy long, beautiful, polished nails without irritation. 
Enhance the look of your natural nail. Because the gel is added to the top of your nails and is expertly smoothened and hardened, the texture of the nail is smooth and ready for polish and a nail design. 
Durable yet flexible. Gel nails add strength and durability to your natural nail making them tough yet flexible. Their flexibility enables them to slightly bend and flex instead of snapping and breaking. 
Long-lasting. Gel nails are a great choice for those with active lifestyles. You can cook, workout, type, and even pull up jeans without fear of breaking or snapping a nail. A single set of gel nails can last up to 4 weeks before touch-ups or replacements are needed.
Instant Beauty. One of the best benefits is that your gel manicure is dry right away, so you'll leave the salon knowing that your new nails and polish are completely hardened, dried, and smudge-proof. 
If you're new to gel nails, you may not realize that gel nails and gel polish are two separate things. While gel nails are an enhancement, gel polish is a type of polish that comes in a variety of colors that last longer and is more durable than regular nail polish. The polish must be cured under UV light.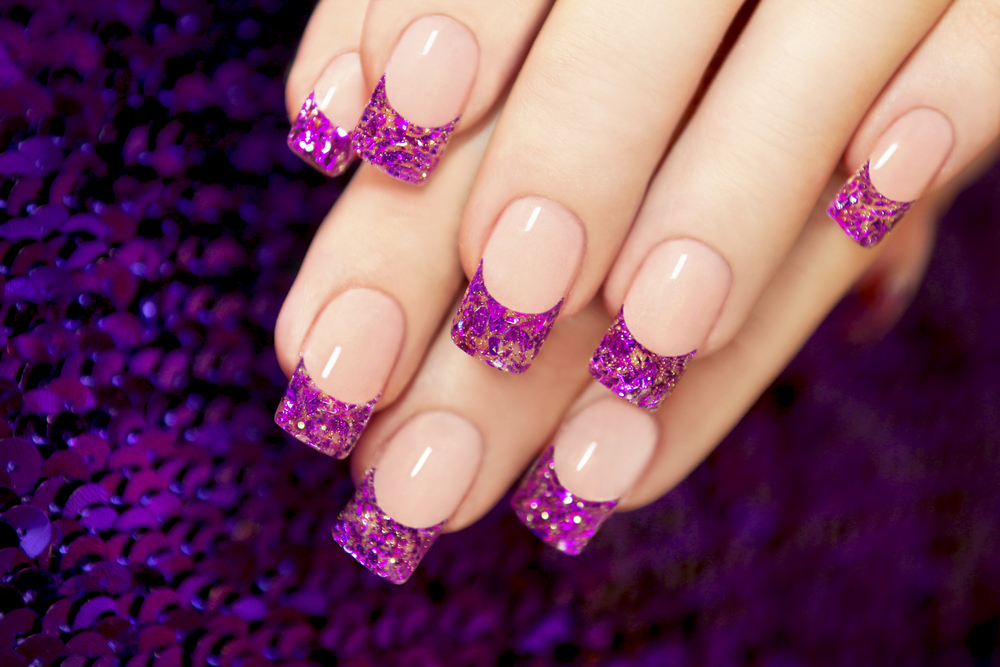 Acrylic Nails
Acrylic nails are seriously tough as nails. They're made from a mix of powders and liquids that extend your natural nails and produce dramatic results – you can go as long or as short as you like. The benefit of acrylics are:
Tough as nails. Because they are so tough, they tend to be stiffer and less flexible but they are still less prone to breakage. The acrylic powder that is applied over the acrylic nail hardens into a tough and rigid exterior. Unlike gel nails that will bend and flex, acrylic nails are more rigid – many women prefer the more rigid form of an acrylic nail so it's really a personal preference.
Versatile. Acrylics can be applied as an extension or over the entire nail. You customize your look for what fits your lifestyle. Once the acrylic nail adheres to the natural nail, the acrylic powder is used to help strengthen, shape and form the nail to the desired look. There is a lot of flexibility with design options.
Natural-looking. Acrylic nails are natural-looking and they do a great job of protecting the nail underneath from damage. Because there's both the acrylic nail itself and the acrylic powder that cures and hardens, your natural nail is well protected from 
Fill regularly. Although the initial application can last up to four weeks, you should visit The Glam Room to get your acrylics refilled about every two weeks so that they stay properly coated with the acrylic powder and any gaps that form around the cuticle from regular nail growth is filled in and remains natural-looking and protected. 
Design friendly. One of the best things about acrylics is that the finish is so smooth, your nail artist can create some great detailed designs and even gemstones over a smooth coat of our amazing selection of nail polishes. Great creative and have some fun with your set of acrylics!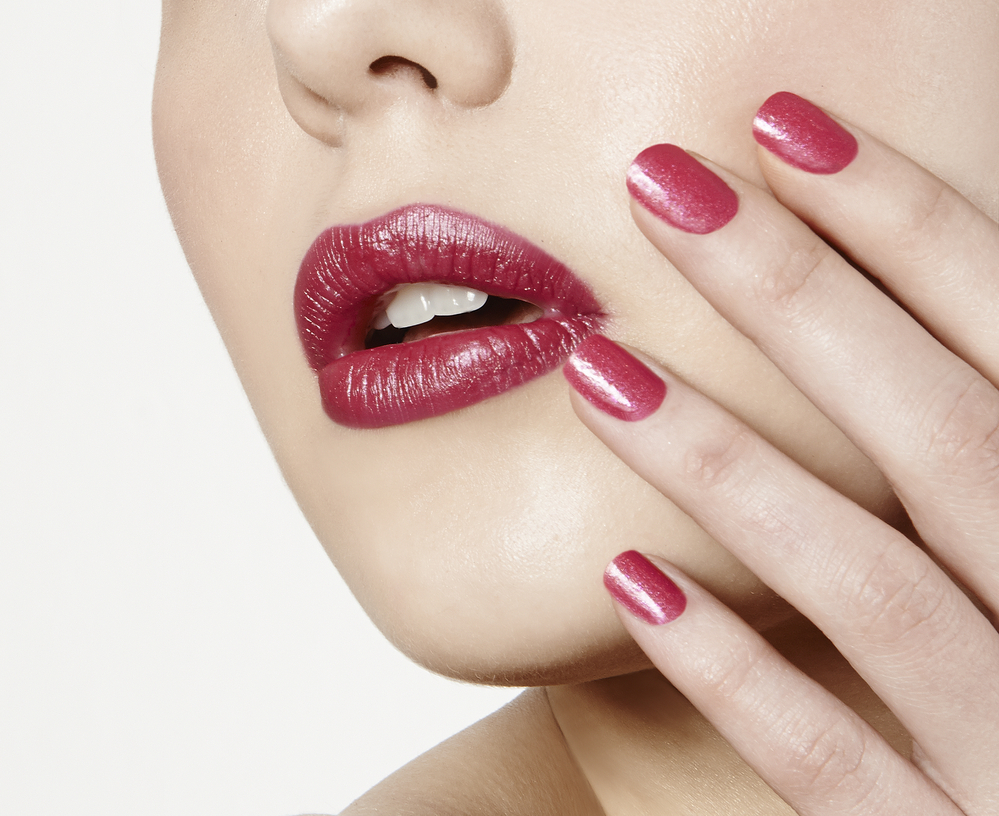 Dip Powder Nails
Dip powder nails are fairly new to the salon industry and are both durable like acrylics but flexible like gel nails. Although they haven't been around as long as the tried-and-true acrylics or gel nails, they're an amazing breakthrough that definitely should be considered if you're thinking about adding a set of nails to your beauty routine. 
Easy Application. The material with dipped nails is a resin that is made of acrylic. These nails are applied with a dipping procedure that gradually adds a strong layer of resin to the natural nail. The solutions used are odorless, and they dry in just a couple of minutes without UV light.
Customizable Look. After the nail is brushed with a reactant liquid, it's then dipped into powdered acrylic which reactants with the liquid and hardens. Multiple layers are added until the desired look is achieved. Your Glam Room nail technician will help you determine how many layers your nails need to create a strong nail. 
Durability. Compared to the other nail enhancements, dipped nails tend not to last as long as acrylic or gel. Expect to receive a new application every two to three weeks. With dipped nails, the outer edges will begin to chip and crack. However, if you've fallen in love with the look of dip powder nails, the visit to the Glam Room is an easy visit. 
Flexible style. Although dip powder nails may not last as long, this is good news for those women who want the flexibility that want to change the look of their manicure more often. The application is fast and easy, making it simple to create new looks for your nails more often. 
Creative design. The dip powder comes in such a large variety of colors, it's possible to layer dip colors, create sophisticated textures, and even add ombre patterns that will give your one a one-of-kind look. 
At the end of the day, you really need to look at what you want in a set of nails. If you want longevity and durability, then look to the acrylic and gel options. If you want a quick and easy application and the option to change up your style often, ask about the dip powder nails. 
Any of our nail enhancements at The Glam Room will leave you with long-lasting, beautiful-looking nails. Let our experts apply your nails for best results and to keep your natural nails healthy underneath. Make an appointment at The Glam Room today. Visit us at 308 Delaware Street in Kansas City or call 816-605-1949 to schedule your nail appointment. You can also schedule your appointment on our mobile app, available for free on iTunes and Google Play. And if you're looking for the best stylist- and esthetician-recommended products to care for your skin and hair at home, you'll find everything you need in our exclusive online store.