Trendy Summer Hairstyles of 2022
May 15 2022
If you're gearing up for summer fun with a new hairstyle, we've got some of the trendiest haircuts you'll be seeing everywhere as we cruise through the second half of 2022. From layers, textured looks, side bangs, bixies, and the show-stopping octopus cut, our Glam Room stylists will help you customize the perfect look to enhance your facial features and fit into your styling time. 
Long Soft Supermodel Layers. Remember those classic layers that were in high demand in the 90s? These long, soft layers will take you back to that nostalgic time but at The Glam Room, we update your layers with just the perfect amount of spice to give them a new and modern twist. 
Love yourself some face-framing layers with some highlights or lowlights to accentuate your features. Not ready to give up your bangs? We'll be seeing a lot of wispy bangs with layers around the face to create fantastic movement and texture. 
Octopus Cut. Ready for the new adventurous haircut of the season? The octopus cut imitates the shape of, well, an octopus. Think shag without getting rid of the weight on top. Weight around the crown with short layers opening up to longer, thinner layers at the bottom gives this an edgy new look. You can personalize this look by making the top section as heavily layered as you like from the length. 
Have some fun with this cut and don't be afraid of the disconnection with the weight. You can really edge up this look with some fun pastels, a balayage, or some streaks of color. This is a great option for straight or wavy hair and the fun is all in the styling. Once you decide to grow out the style, it's easy to manage and let it grow until your next appointment. 
Oo-la-la Shag. The shag is still going strong this season with soft layers and textured ends. We're seeing it in all varieties of lengths and textures so don't be afraid to venture out of your comfort zone with a shag. You'll fall in love with the soft layers and you can add fringe to frame the face. Your Glam stylist will make this cut your own so you not only feel pretty, you'll wonder why you haven't opted for a shag before. 
Barely-there Layers. Although we're seeing a majority of the cuts this season with show-stopping layers, another favorite is long hair with barely-there layers but tons of texture and lots of lengths. You can really glam up the texture when you're ready for a night on the town and when you're enjoying some leisure time, the light layers make it easy to put your hair into a fun messy bun or sleek pony.  
Side Bangs. To some extent, bangs are always in style. This year it's the side bangs making a comeback. Although it is the deep part to get the perfect side bangs, your stylist will update the look so that they look like a more natural, effortless movement. Pair these bangs with short, long, or somewhere in the middle – curly, straight, or naturally wavy – you can pair these with just about any hairstyle you choose. 
It's not all about long hair this year, there are some really chic shortcuts on the menu this season.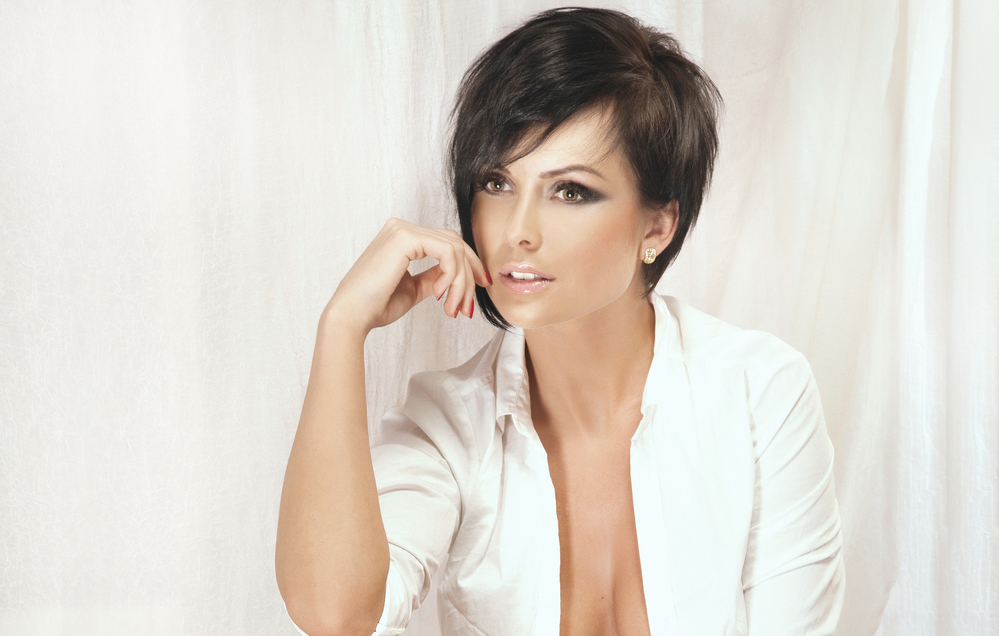 Blunt Bob. This airy iconic bob never truly goes out of style. That's because it's flattering to almost every hair texture and face shape. It's the perfect versatile look for someone who loves to play with different styles and it's easy to manage for someone with a busy lifestyle. If you have thick hair, this blunt cut is ideal for removing bulky weight, which gives an air of softness and subtle sophistication. 
The Amazing Bixie. If you aren't familiar with this new cut, think of the perfect union of a bob and pixie to create a modern, chic hairstyle with just the right amount of texture, layers, and cropped features. 
Curtain Bob. This throwback from the 90s boy band cut gives you a short, chic bob that plays with both your feminine side and masculine all in one great cut. You can play up your facial features, add some trendy highlights, or add some texture. This cut is cool for summer but far from boring.
Micro Bobs. Think classic bob but shorter – to hit somewhere between the chin and cheekbone. We're predicting this adaptable length will take off this summer. If you love a super sexy, super-short style that gives you just enough length to play up the texture, this is the cut for you!
Get your best style ever with a little help from The Glam Room! Make an appointment today and get the haircut, hairstyle, or hair color that's right for you, along with recommendations for the best styling products to keep your hair looking great! When you get your new hairstyle, you'll find everything you need in our exclusive online store. 
Find us at 308 Delaware Street in Kansas City or call 816-605-1949 to schedule your hair services appointment. You can also schedule your hair services appointment on our mobile app, available for free on iTunes and Google Play.